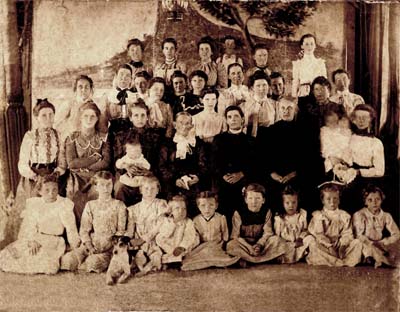 Okobojo pioneer women circa 1900. Great Grandma Madge is near the far left with her arms crossed. Click on a name or face for a closeup.
She seemed to know, to accept, to welcome her position, the citadel of the family, the strong place that could not be taken. …she had dignity and a clean calm beauty. …as a healer, her hands had grown sure and cool and quiet; …as arbiter she had become as remote as faultless in judgment as a goddess.
- John Steinbeck
The Grapes of Wrath
From S.D. Capitol grounds.